So, one weekend me and my friends thought to have some fun time at Connaught Place, Delhi.
But, before sharing my experience just a friendly advice to everyone. Whenever you visit Delhi do come to Connaught Place because I know you'll love it. Without wasting much of your time let me begin sharing my experience on the trip to Connaught Place.
So, How to reach C.P(Connaught Place) ?
The nearest metro station to C.P is Rajiv Chowk. The station is underground and interchange station for blue line and yellow line. And, C.P is at a walking distance from Rajiv chowk metro station.
And now let's come to the interesting part:
What we did after reaching there?
1. First we went to Saravan Bhawan. Because, It is famous for it's South Indian food and I love Dosa. And believe me the food there was amazing 😄.So,We ordered:
a. Masala dosa
b. Onion Uthappams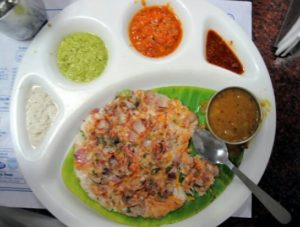 c. And an onion rawa dosa
2. After that we did some shopping at Janpath market. There we ended up buying some very nice winter clothes at very reasonable price.
3. Till then again we became hungry. So, we decided to go to "Attitude, Kitchen and Bar". And we were lucky enough as there was live show also going on there. So there we ate
a. Dry chilli paneer and
b. Honey chilli potato
And enjoyed the live show to the fullest.
After that we became so tired that we decided to go back to our places. And on our way we saw this amazing car:
After 15 minutes of continuously admiring this car we got back to our places. So, it was a very short,sweet and a bit tiring trip.
If you have ever been to Cannaught Place,Delhi do tell me your experience. I would love to know.
You can also check out my trip to sadar bazar by clicking here.