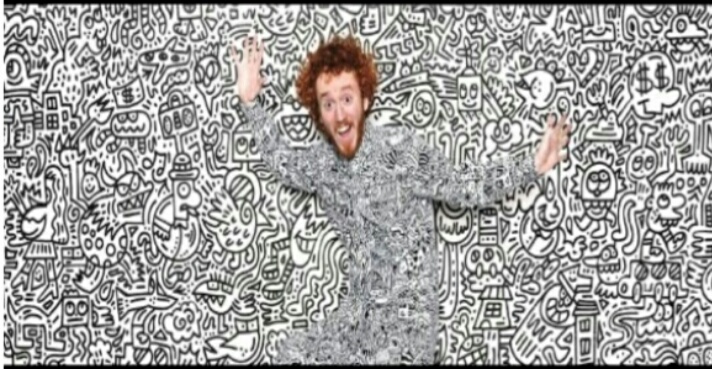 Dr Namrata's
blog. She shared some posts in which she did some amazing doodling.I mean literally amazing doodling.🤗🤗. In this post I will share with you my experience of when I did doodling for the first time.
Now, let's start how I got inspired to do doodling and was I happy with the end result?
Where I got my inspiration from?
So, as you might now have understood that I got inspired from Dr.Namrata.
Her doodle posts made me remember of my childhood days, when I also used to love drawing and when I saw her post I was inspired to try doing some doodling myself.
When did I got time to doodle
So, few days ago while in the office and not being able to do the work assigned to me 😁😁 I saw the perfect opportunity to draw. 🎊🎉 So, like a warrior I took out my pen and notepad and then started "searching on google what to doodle" 😜😂.
Where are found doodle to replicate
So I googled "easy doodle drawings"
Because, it's been years since I have drawn something so I thought starting with something extremely easy should help.So,I choose the easiest one out of those easy doodle's on google 🙈🙈😎.
Let's see how the process went
First, I chose an easy doodle image.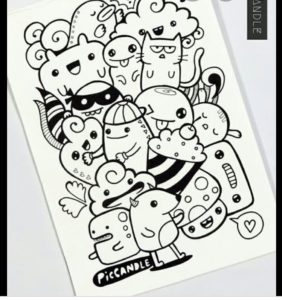 The image above is the original doodle.
And then it was my turn to reciprocate it.
This image above is my version of the doodle.
My views on my doodle
I know, I know I screwed it and sorry for using two colour pens but my black pen refill dried🙀😿 and my colleague's as usual proved to be of no help.🙊🙊
Do tell me how you liked my doodle. And to see some fab doodle I am sharing the link of Dr Namrata's blog, she makes amazing doodle, do check them out: http://penofhearts.com
For more such Interesting posts. Stay tuned to interestingreads
Thanks a lot for reading. Do tell me how you liked my experience of doodling for the first time and also share yours.