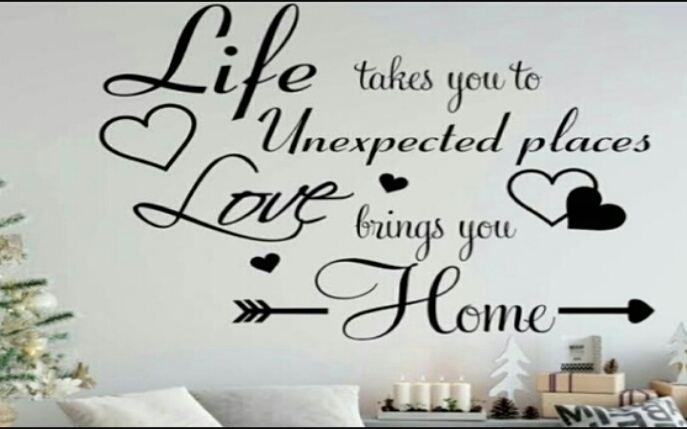 Home.This is a word that makes me and I think everyone very emotional. Well, but actually is a home? Someone said and I believe " Home is where the heart is". Isn't it so true?  Deep down don't we all think the same? I know we all do. Yes, home is definitely a place where everyone's heart is.
Home is not just a place with bricks and cement and paint. It's not a place that has just windows and curtains and switches and beds etc. It is actually a place where memories are made. A place where are soul lies. A place which has seen our vulnerability.
What really is home to me
It is the place where we grow up thinking what we want to be – engineers or doctors or painters or writers or authors or actors or  IAS officers  etc.
Home is the place where we broke that ceramic cup, from where we went to our schools, the place where the bed feels the most comfortable, where there is so much warmth, a place where we can completely be ourselves , a place where we celebrated every festival for the first time.
It is the only place where we don't feel judged. The place where we take a sigh of relief after coming from a long tour is our Home.
Home is the place where every corner and every thing has a memory attached to it. It is the place which always remains familiar no matter from wherever we come. It is the place where we feel loved and cared.
And of course ,who can forget those fights with our siblings, those family dinners, watching a family show together and moments where we all share laughter.
Truly, home is not a place it's a feeling. Home is really a place where our heart is.
Thanks you so much for reading. Please, don't forget to subscribe to to Interesting Reads if you haven't already.