Facts
Aloe Vera Benefits – Facts about plants in my house.
So, since I was at home and was taking care of my plants ( because I just love plants so so much). I noticed that we have plants in our house that have so many benefits.
So I thought why not share the benefits of them with all of you. Since, all these are very common plants and I think that most of you will be having them in your house as well.
Presenting the first plant whose benefits will be shared with all of you:
It's none other than the mighty aloe vera: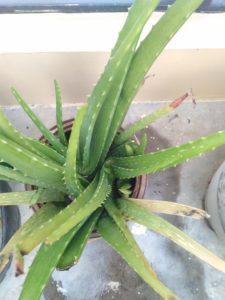 Aloe Vera is actually a succulent. Here are the benefits of Aloe Vera:
Benefits of Aloe Vera:
1. It is good for the skin: Aloe vera is good for one's skin and it also helps in treatment of acne.
2. Wound healing: Aloe gel helps fasten the process of healing burns or cuts on the skin.
3. Lowers blood sugar lever: Aloe vera has sometimes been used as a traditional diabetes remedy.
4. Treatment for dry hair: Due to it's moisturizing property aloe vera is used for the treatment of dry hairs.
5. A cure for digestive disorders: Aloe vera juice is believed to cure poor digestion, acidity and gas.
So, those were some benefits about aloe vera. Hope you enjoyed reading them and learned something from it. I will be back soon with benefits of other plants in my home as well.
See you in my next post. Till then take care. And stay positive.🤗🤗
And if you have any questions related to anything that you think I would be able to answer please do ask them in the comments section below. I would be really glad to help. Suggestions are also most welcome.
Also, please don't forget to subscribe to Interesting Reads.