health
. I don't know if you remember me or not but it's me saying hi to all of you and wanting to let you know that I am finally back.
For those of you who don't know me or who have probably forgotten me, let me take you back. I started my blogging journey in October 2019, everything was going well, I learned a lot from people I followed, I was enjoying writing. I was posting blogs regularly.
But then I suddenly disappeared. Some of you even asked me if everything was fine, and I would like to thank all of them from the bottom of my heart. I never thought writing could connect so much and people could be so kind. But these people proved me wrong.
Now, the big question, why did I disappear?
Well, there is no one answer to this question. There were a series of events that took place.
First my whole family came out covid positive. Luckily, I was negative. So, I had to take care of all of them, which left me no time to focus on any other thing. To be honest, it was more emotionally draining than physically draining.
But by god's grace everybody recovered in few weeks.
There were still people facing so much struggle, everyone knows people who have lost their loved ones. With so much happening around, I just couldn't bring myself to do anything.
There was a lot of introspectionintrospection during that time. Then, when the wave started to slow down, I needed some time to relax. So, me and my friends decided to go to Udaipur. It indeed was such a relaxing trip.
Also, amidst all this I couldn't focus on my office work so I had to catch up there too.
But then the next wave arrived and this time I was affected too, along with other of my family members. I had my very important interview scheduled during this time, but I was not in a position to even get up. I still regret not being able to give that interview.
But it's ok, god's plan is bigger than all of ours plan's combined and I have complete faith in him.
There were other things that happened too. But, Guess that will make the blog a bit long and maybe you all will get bored. But, I do want to tell you that I did learned to be more positive in tough situations.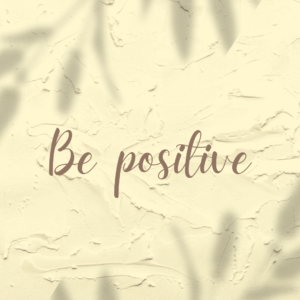 And the good news?
Anyways, the good news is I am now back. And I will try my best to post regular blogs again. And I am looking forward to reading all of your blogs which I have missed.
I am sure I will enjoy this ride along with you guys.