This is my story of the time when covid has almost ended and things were coming back to normal. I, like most of you, has been bored of being at home, so me and my friends decided to visit Puri, Odhisha.
Let's dive into the story of my trip to Puri with our super duper imperfect planning.
As soon as it was finalized that we are going for a trip, I was excited, I started watching you tube videos and had decided all the place I had to see. I also came to know that Puri contains beaches and I have never been to any beach before.
How to reach Puri? The only partially perfectly planned thing of the whole journey.
Firstly, we booked flight for that day. It was also my first experience of sitting in a flight. You can read my first jittery experience here.
There is no direct flight till Puri. The flight is till Bhubaneswar from Delhi, and from Bhubaneswar, there are many ways like buses, cabs etc to reach till Puri.
Yes, the flight from Delhi till Bhubaneswar was the only thing properly planned before reaching there.
The never ending wait for the flight.
If you have read my previous post, you might me aware that our flight was delayed multiple times, so we reached Bhubaneswar at mid-night.
Now, our main challenge was to pick a hotel to stay for the night. While waiting for our baggages at Bhubaneswar airport, we scrolled through 'make my trip' app to find a hotel nearby.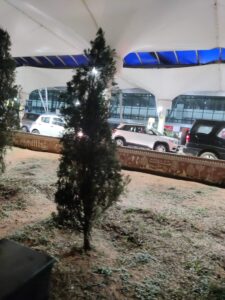 Were we able to find a hotel?
Yes, after searching for many minutes, finally we found one hotel. It was walking distance from airport. So, we decied to walk till there. We reached the hotel and to be honest it was not at all worth the price. Well, maybe that's what you get when you do super aweome planning like us.
Searching for good hotels is really a task. If anyone has some good tips on how to find a good hotel at affordable price, do share them with me, I struggle with it a lot.
How to reach Puri? Yes, we didn't plan that too.
Anyhow we managed one night at the hotel and next morning our task was to find ways to reach Puri. So, most of our time went on searching ways to reach Puri, we were exhausted and we read that going to bus will take 4 hours to reach. So, we chose going through cab instead. It would take 2 hours only. We had breakfast at hotel only. The food was good there.
The cab came on time and within 2 hours we were going to reach Puri, and on the way we searched for hotels in Puri. Yes, we don't pre-plan anything that's why sometimes we end up in the worst hotels. The cab driver was very nice person, although our ride has ended still he roamed around with us in search of good hotels.
We were searching for hotels near golden beach and to our surprise all the hotels were booked. I mean not even one room was empty in those hotels. We ran hotel to hotel , and finally found one but the struggle didn't end here. The room they gave us had water leaking from the roof, we could by no means stay there.
We just needed room for one day as next day we had our train to Vizag. Yes, another awesome example of awesome unplanning.
Our search for hotel in Puri ended.
Finally, we found one hotel. The name of the hotel was "Hotel Puri beach resort". And the room was sea view. I couldn't be more excited. We freshened up and went to have our breakfast outside.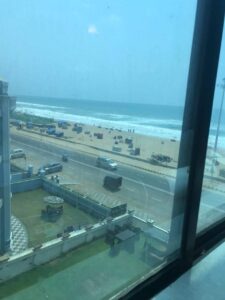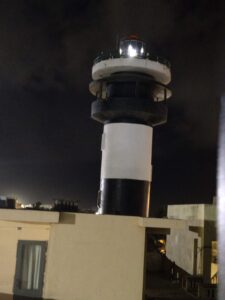 You should definitely try stree food in Puri .
Puri is famous for it's street food. I would suggest if you ever go there, try eating street food, it is more affordable than food from hotel and you will get a real experience of the place. And trust me the food there is so delicious and at so affordable price. In just 30 to 60 rupees you will feel full.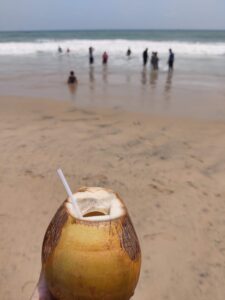 The beaches.
And the beaches ufffff, what can I say. The beauty of nature cannot be described in words. Puri has so many beautiful beaches. The waves coming towards you and going away from you, people bathing in it. The street food vendors present a little farther from the beach. The local vendors selling sea shells and shankha(conch shell). I took two shanks from there for my sister. You can get if for around 100 rupees. Although, you will have to bargain a little.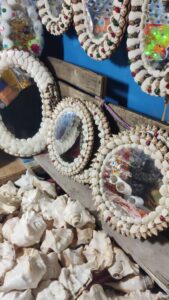 After that, we went a little closer to the waves and jumped in the water, it's always refreshing to cherish the child within us. We were living in the moment and had forgotten all our worries.
Maggi by the beach.
And after we were tired we decided to eat some maggi, maggi and the beach view. It's a deadly combination, I tell you.
Also, you can find coconut water everywhere, by the end of the trip we all were so addicted to it. They were selling coconut water for 30 rupees.
The jagannath temple.
We went again to our room and in the evening we decided to visit the jagannath temple. Jagannath temple is one of the char dhams and it is said that visiting the char dham helps achieve moksh(release from the cycle of rebirth).
We couldn't go inside the temple as the place was heavily crowed, so we worshipped from outside only.
You get some absoulte inner peace when you are at a place of worship. Sometimes I don't ask anything from god, it's just thanking him for every little thing he has blessed me with in this lifetime. And I prayed not only for me but for everyone. May lord shower his blessings on everyone. May we be so capable that we never say no to a person in need.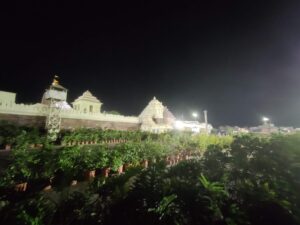 Outside the temple there is a whole market, I took two gods statue from a vendor and took prasad for my family.
After spending some time there, we thought to have dinner. There are many places to eat near jagannath temple and they offer variety of foods. After that we thought to have some shopping, I bought two cotton suite cloth for my sister and my mother. You can get good cotton clothes there.
Next from Puri?
On our last day we decided to go to Konark temple, I will cover about it in my later blog posts. While on our trip to Konark, we visited Swargadwar beach too and it is very famous for it's mesmerizing sunrise.
Then again it was time for us to go back to room. We stayed for a total of two days in Puri, and I have tried to cover everything in this blog.
Hope you liked it, if you did please don't forget to like and share it, and do plan a trip with your friends to Puri. You will definitely not going to regret it.