Hello my beautiful people, hope you all are doing good. So, today I am going to share everything about my trip to Udaipur. So, stay tuned till the end. But, before going any further, I just want to tell you all that, the day I stepped into the land of Udaipur, I had been in love with that place.
And if you ever get a chance to visit Udaipur, do take that chance.
Now coming back to my trip details, let's begin.
So, where did I stay in Udaipur?
There are n number of hotels in Udaipur and you won't have any problem in finding hotels, as it is a very touristy place.
What's more is that you will get hotels of all price ranges. I personally stayed at 'Hotel Shalimar', and for around 3-4 days the price range for it was between 7-8k ( everything included).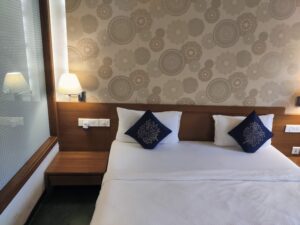 2. Then, the places I visited?
City Palace:  The city palace is one of the most famous tourist places to visit in Udaipur and if you come to Udaipur,  you trip isn't completed until you visit the city palace. Here are some pics of city palace from my trip.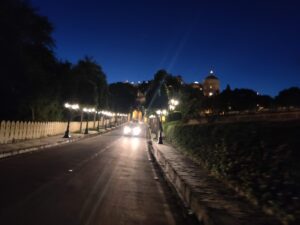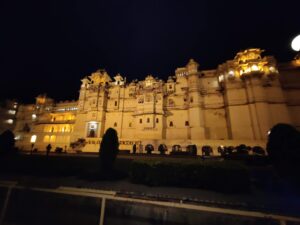 Well, if you are in city of lakes it's impossible that you won't see lakes, everywhere you go in Udaipur you will definitely find lakes, and every restaurant has a lake view point which makes dining even more mesmerizing.
Here is a video of lake Pichola which I took. Mesmerizing isn't it?
If you are in India, naturally all tourist places you visit will have a history.  Saheliyo ki Bari is one such place filled with history. It is said that a king gifted this place to his daughter because she used to love rains a lot. If you visit this place do hire a guide to indulge in it's history.
One more famous lake of Udaipur, and without a doubt it's very famous for it's boating.
So, do experience the boat ride here, the views you will see while boating would be worth it.
This smarak is filled with details about life of maharana pratap and the haldi ghati war is also depicted here, do visit this place, if you are a person who loves history.
This is a beautiful garden, which consists of beautiful flowers and trees.
This temple is just outside the city palace and is one of the most famous hindu temples of India. It is dedicated to lord Vishnu.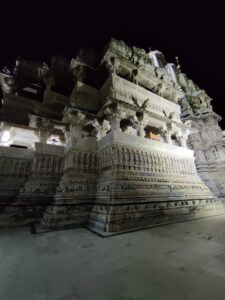 3. And now, the places to eat in Udaipur?
There are n number of places to eat in Udaipur, but my favourite is 'The hari Ghat restaurant', this restaurant was suggested to us by an auto driver and boy oh boy what a restaurant it was,  delicious food at that too at an affordable rate.
There is also a famous shop know as 'panditji k parathe', do taste the various parathe here.
4. Transport in Udaipur.
Well, to be transparent, I was not at all happy with the transport there. Most of the auto walas charge you unfair amount. And on the other hand, the reason they give are so unfair like it's night so our charges have doubled. This is exactly what one auto wala said to us at 7 in the evening.
So, my advice would be to take a hotel which is at walking distance from major tourist attractions.
         5. What I got from Udaipur ?
So, there are various shops to buy amazing rajasthani stuffs from them.
I personally bought these jewellery from a shop named Ashoka. And what an amazing shop it was.
I also got the famous wrap on skirt from Hathi pol bazar in Udaipur.
         6. Local Rajasthani shows.
So, at most of the places there are local Rajasthani shows going on. You should have a look at them atleast once.
So, here is a video of the show which I personally saw there.
Finally, that was all from my trip guys, it's definitely a beautiful place to visit, if ever given a chance I would love to visit it again.
"Have you visited Udaipur ? Or what was the favourite place you visited? Do tell me in the comments."