Hello lovelies, welcome to my blog. Hope you all are doing good. In this blog I wanted to share with you all my current obsession with kdrama.
Well since I have always been completely honest with you guys, let me tell you that this was not the post that I had scheduled to write, but my current obsession with kdrama is  forcing me to write this instead of my other planned post.
Current obsession level
Okay, so first let's talk about the current obsession level. Well, some of you might claim that my level of obsession is no where near to them.
But guys, this is really the first time I have been obsessed so much with anything.
Rumours have it that currently I watch kdrama, talk kdrama, write kdrama, dream kdrama.
(Just imagine me making a shy innocent face at that.)
How it all began
I studied in an all girls university and I confirm to you that things spread fast in a girls college. The obsession with kdrama of one girl was transferred to other then to next, thereby infecting my roommates as well.
But your girl didn't fell in that trap then.  I was a very sincere kid, and obsession with any sort of drama meant wasting my time from studies. (Yeah, as if I became Einstein with all that study.)
But recently with work from home I was always on my phone writing blogs, making you tube vlogs, writing content for my Instagram, promoting content and all that stuff. You get me, right. It all takes a huge chunk of your time.
My brother always thought that I was watching kdrama. And he used to taunt me yeah very nice keep watching kdrama and your eye sight will become more poor. (Younger brothers and their audacity to think they are elder than you..issshhh that sly fox.)
After having heard this so many times I thought let me once give it a try and see what was their to be so much obsessed about.
The first kdrama I watched.
I still vividly remember the first kdrama I watched is named "The tale of the nine tailed".
And my goodness, I fell in love with everything, the lead actor(imagine a shy innocent smile here too), the story, the twists and turns and literally binged watched it. And I didn't stop there I searched for all Lee dong wook kdrama and watched most of them. Lee dong wook is the lead actor of "The tale of the nine tailed".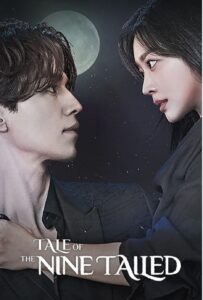 And ofcourse seraching the instagram page of all the actors, the behind the scenes, browsing the personal life of actors go hand in hand.
The kdramas I would recommend.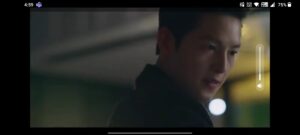 After having watched a ton of kdrama, I think I can recommend to you some kdramas if you are in the mood to watch.
Also, I had this stereotype that all kdrama revolve around a poor girl and rich boy and then they fall in love. Some of them definitely do. But there are others too. You will definitely find your taste.
So, here are some kdramas which I personally liked:
The tale of the nine tailed.
Goblin.
Touch your heart.
The king:eternal monarch.
Hotel king.
Vincenzo.
The heirs.
Extraordinary attorney woo.
The legends of the blue sea.
Boys over flowers.
What's wrong with secretary kim.
Business proposal.
Personal taste.
These are some of the kdrama I would personally recommend. I do have a long list to recommend but let's start with this, do let me know once you run out of this list, I will let you know other then.
The kdrama I am currently watching.
Well, I am currently watching kdrama named Vincenzo and goodness what a fun kdrama it is. And the lead actor, omg he is so so so cute.
Well, while I am writing this, my subconscious mind is suggesting me that maybe I should ask the korean government to make me the brand ambassador of kdrama. Hehe just kidding.
Did I learn something from the kdrama I watched.
I am a huge beliver that whatever you are doing should be fruitful to you, and sometimes even the things that you do for your entertainment teaches you a lot.
Even I also learned and unlearned a lot of thing from watching kdrama.
I learned about the korean culture, I learned few Korean words, I also had this weird perception that all koreans looked alike, but they do not. Silly me what was I even thinking.
Did I have lee min ho fever.
Lee min ho is the number one korean actor. And all the girls are head over heels in love with him. And I am no exception I had leem min ho fever to the extent that once I watched his kdrama I just wanted to see him and nobody else. I stalked his insta, watched all his interviews, found his you tube channel, but one fine day when I was out pf kdrama to watch with lee min ho in it, my lee min fever got better.
And now I am open to watch all other kdrama.  Hehe..
Well guys, that was me sharing my kdrama obsession with you all. Till then salanghaeyo(korean for I love you). 
Do let me know what thing are you obsessed with currently?
Thank you for coming and reading my blog. You can show me your support by buying me a coffee through the buy me a coffee widget available of this web page or you can buy my books. Links mentioned below. Your little support will keep me motivated to keep running my blog.
Book name: Unravelling the Mystery.
About: The news of haunted house was on the TV daily, but  factual minds like Kaira, Rohit and Alexis were not ready to believe it.
They went to find out the reality. Will they succeed? Or will they be just another dead people in the news?
E-book:
Paperback: https://www.amazon.co.uk/dp/B0BBQB1V5K?ref_=cm_sw_r_mwn_dp_80Q94VMP09GXASFC8JM